Rest assured you'll be on top of your game
We know how to sell your accommodation online
Working with Pub Rooms you'll be provided with a comprehensive service that allows your property to be available for sale all over the world. Not to mention the ability to receive bookings 24/7.
Our services have been designed to automate the booking process, whether it be walk-ins, phone calls, emails, and direct and third-party website bookings, and to manage these right through to check-out.
As not all business are the same we will tailor our service around your business requirements. As a member of the Pub Rooms network, you can expect to see an increase in your occupancy and your revenue. Below we have outlined some key benefits of joining us and the Pub Rooms network.
Our expertise includes:
Revenue management
Competitive market analysis
Sales and online visibility
Social media and digital marketing
Support and training
We are a team of highly experienced professionals all working together to deliver you the best return on investment (ROI).
What happens once you sign up with Pub Rooms?
We analyse and forecast.
Set up - We tailor make a property management system for your hotel.
Content - We gather your property information, set rates and integrate into your property booking system.
Online distribution - we set up your rooms through all online travel agencies and make sure your visibility is up to date with relevant photography and accurate content.
Training and support - We will provide you with onsite or webinar style training, plus phone support for as long as you are using our services.
 Every Pub Rooms member benefits from our:
Customised plan to suit your specific business requirements.
Fortnightly and monthly reporting.
Dedicated revenue manager to maximise your room sales.
Dedicated customer support manager.
Digital listing strategy across the web from Google to OTA listings eg. booking.com, Expedia.
Training and system support - OTA booking management, check in check out, staff system training, reconciliation training.
Listing on our Pub Rooms site with a button link to your booking button. See an example of how your listing will look.
Social media and digital marketing - email marketing and campaigns.
Online property visibility - continuous SEO optimisation, keeping your profiles up to date with current photos and property information which ensures you property ranks.
Cooperative marketing opportunities.
Other areas we can help with:
How to get your property looking its best to attract more guests.
How to attract new clients.
We can guide you on how to capture your property through photography.
Your own website - if you don't have one we have help on hand to help get your own website up.
Social media marketing tips for success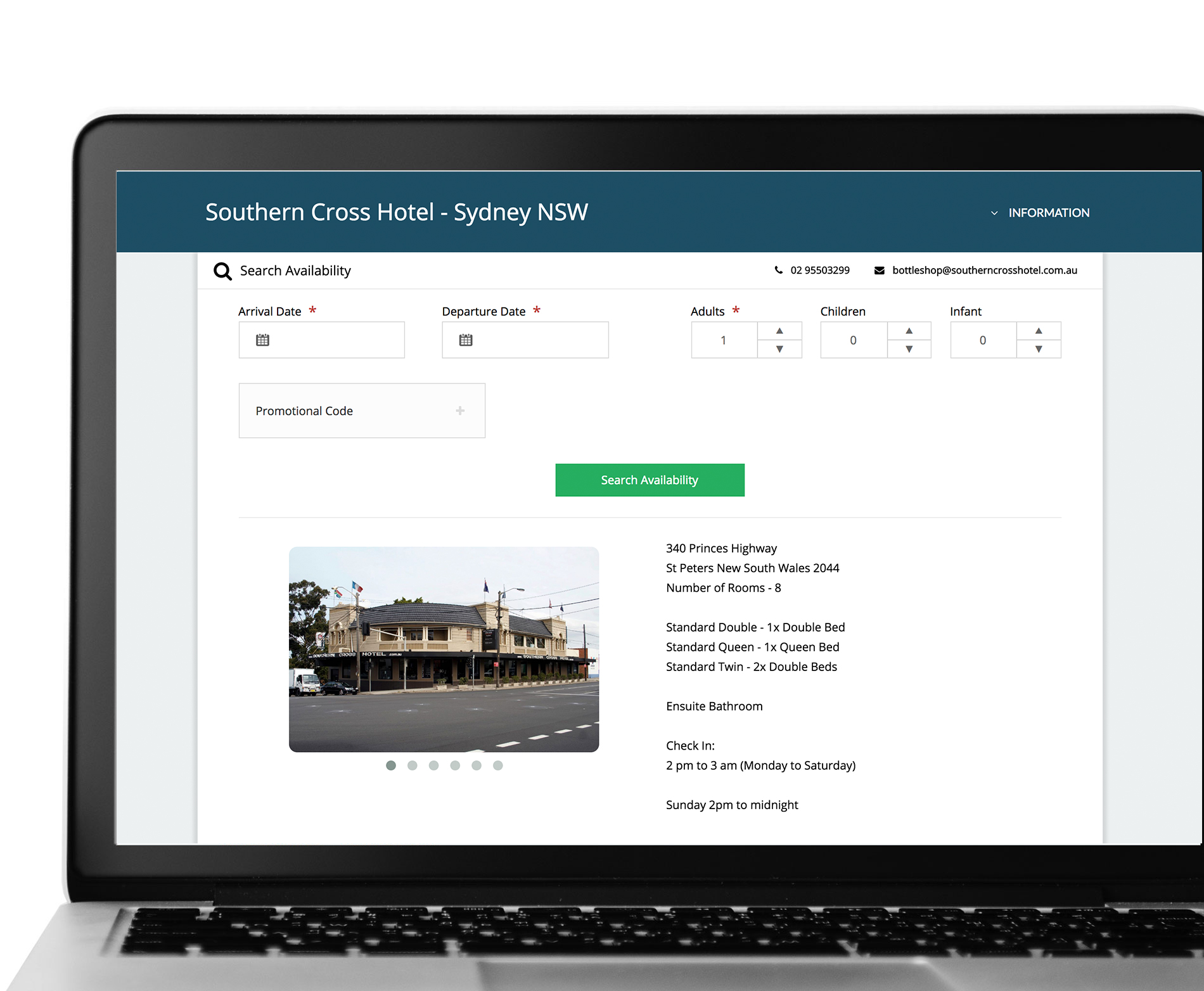 Download our services brochure
Find out more about how Pub Rooms for Business can help you with your accommodation management today.
Are you a publican needing help with your accommodation?
Contact us today: