Get ahead with revenue management
Revenue & Yield management
Revenue and Yield Management, combined, are the key drivers to maximise accommodation profitability.
We take our combined experience applying it to your business with a customised approach. We understand that every property and every client is unique and deserves an individual plan for success.
Revenue management for your hotel
Revenue management forms the foundation of any successful pub business.  Without a clear strategy, you lack the visibility needed to identify opportunities to maximise revenue – or even see how you're tracking against your competitors.  Our team of revenue managers assist you in looking at current market demand, generate reports and set rate strategy rule, keeping a pulse on market conditions to track the right metrics focussing on the future. We will react fast and deploy pricing strategies making sure that your pricing is instantly updated to the market's changes.
Revenue management services
We will advise you on the best technology that will allow you to manage rates and inventory availability, closing or opening channels and/or rates plans in order to optimise your profitability.  Pubs incorporating revenue management with the right systems in place, are in the best position to maximise revenue, lifting your pub out of the accommodation clutter.
Yield management for hotels
Yield management is fast becoming a pivotal pricing strategy for today's Venue Manager. We look far beyond ADR (Average Daily Rate) to other measures such as ALOS (Average Length of Stay) and RevPAR (Revenue Per Available Room).
Forecast demand by market segment - it is important to match guest behaviour to conversion. The key is to use your data to understand your market segments and their sensitivity to pricing and combine that information with seasonal periods. Using your demand forecasts, you will have information on when to allow discounted rates to drive occupancy, and the number of rooms you wish to reserve for premium rate customers.
Yield management services
Our team can advise you on the optimal yield strategy to maximise forecasts and more strategic pricing strategies.
Transparency is unavoidable in pricing, pubs must embrace yield management as a core driver of profitability.  By making use of yielding and measurement of performance, you can offer your guests the optimal balanced of mix of room types, prices and promotions that will maximise your occupancy and revenue.
Once you've decided to go ahead utilising Pub Rooms services, we will commence setting up all of the software on your behalf.  The software will manage your inventory and rates online (the old reservations 'book' will become a relic of the past!). Change is never easy, but we will lighten your load and stay with you, providing support and backup training as it's required.
We provide many varying levels of support, to your head office and at a local pub level. Staff have access to our 'support desk' which is open Monday to Friday, 9.00am till 5.00pm (AEST).  Here we can assist in providing your staff by answering all questions they may have pertaining to guests, bookings, payments, check in and check out, all the day to day questions your team will have concerning accommodation.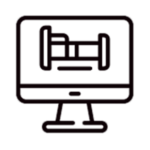 Property Management System
We provide you with the property management system (PMS) that integrates seamlessly with your booking engine and the channel manager. This is where you manage your reservations, checkin/out's, take direct bookings and manage all customer correspondence.
Booking Engine
We customise your booking engine to suit your brand and the theme of your website making it integrate seamlessly within your website. It is cloud-based, responsive and makes your rooms available online 24/7. The button is called a 'booking button'.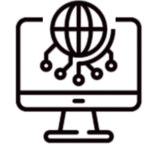 Channel Manager
Channel manager - Your property will be loaded onto the most relevant online travel agents, (OTA's) for your property. We will keep the content up to date so that your property is displayed in its best possible form. Once a booking is made through one of the OTA's this will reflect across your property management system.
How we help you with your accommodation
Find out more about how Pub Rooms for Business can help you with your accommodation management today.