Front Desk Office System
With our customised Front Desk Office Management System otherwise known as a Property Management System (PMS) you can manage your reservations in real time from any device or location. Check your room availability, manage reservations, create and edit room status, and check-in and out your guests with ease.
Everything you need to run your hotel at your fingertips
Cloud based Front Office System, which can be accessed on any device with internet.
Your booking engine is open online 24/7.
Manage your check-ins, check-outs, payments, and inventory.
Centralises all your bookings on one platform.
Features:
Real time price updates as they happen
Direct bookings
Automatic guest emails - Personalise your correspondence including Booking confirmation, Pre-arrival email, Cancellation email, Post departure email.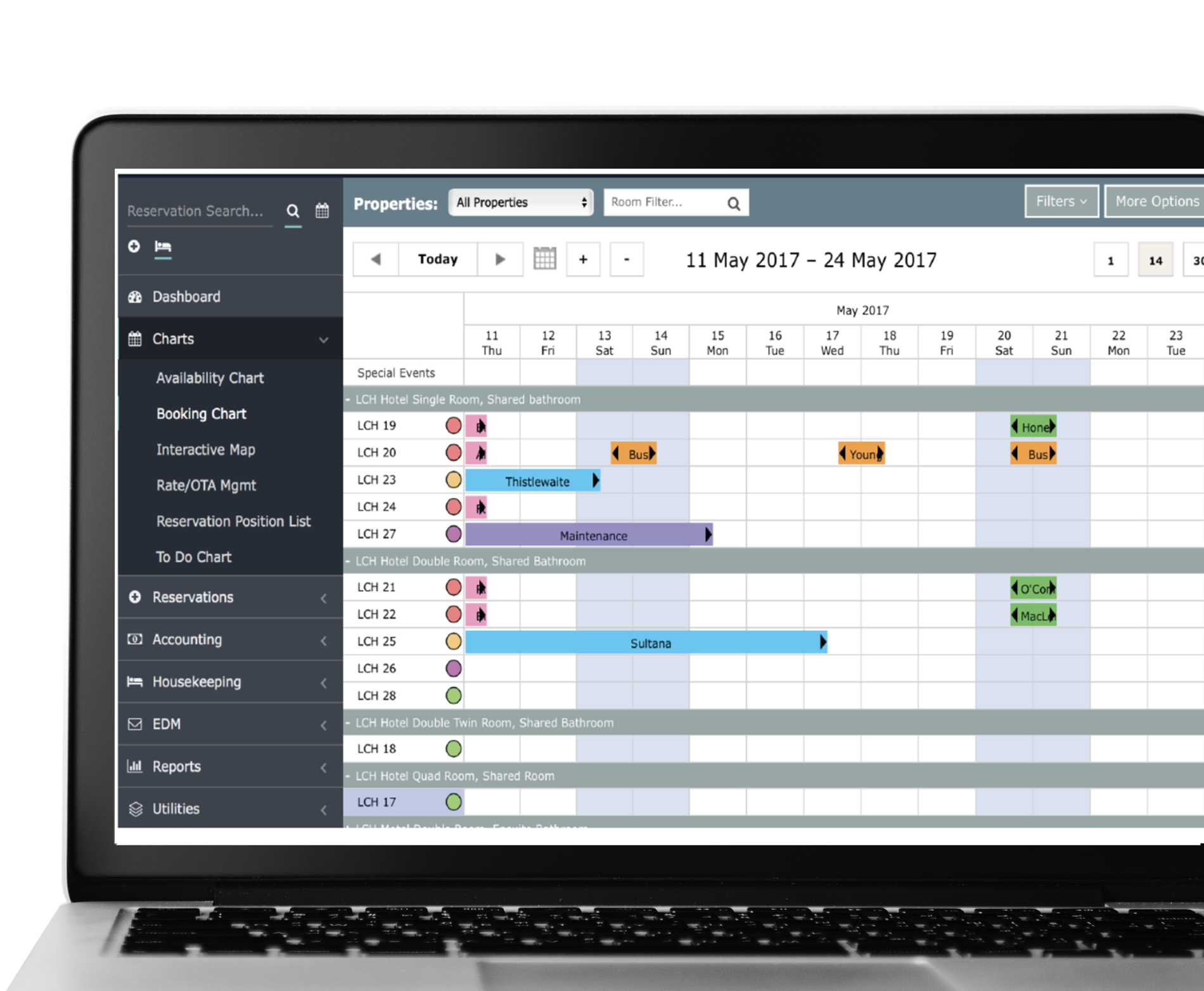 "Pub Rooms made it so easy for us to open up an untapped revenue stream - more guests in our rooms had a flow on effect with more guests in our bar and restaurant"
Find out more about how Pub Rooms for Business can help you with your accommodation management today.